Hordes of swing-state surburbanites switching voter registration to Republican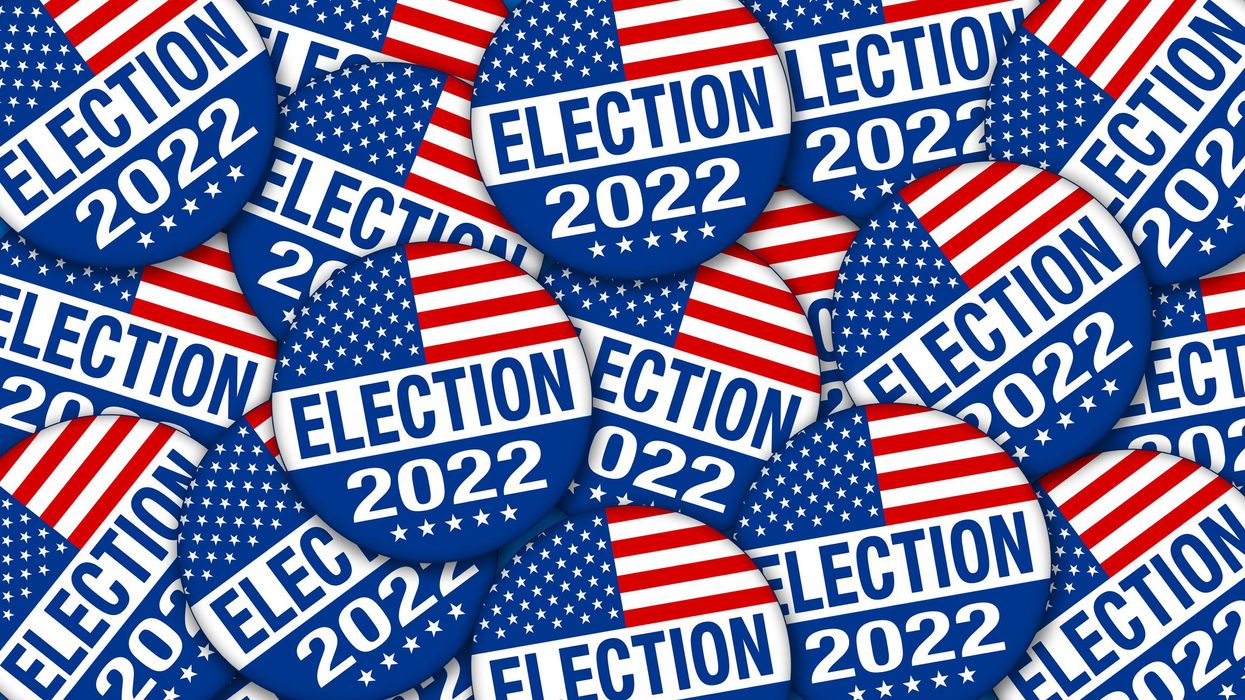 Pollsters and pundits alike have been predicting a red wave in November 2022 almost since President Joe Biden took office. Now voter registration records — particularly those in key swing states — have begun to reflect this change in voter sentiment.
According to a study conducted by the AP, registered voters have recently changed their party registration in favor of Republicans in massive numbers. Of the 1.7 million registration changes considered for the study, over 1 million of them went from Democrat to Republican.
Analysts noted that this phenomenon has occurred throughout the country, from Atlanta to L.A. However, the registration movement in the suburban areas of major swing states is particularly noteworthy, since it indicates that some of the suburban voters who soured on Republicans during the Trump administration have swung back toward the Republican Party.
According to the AP, "Republicans boosted their share of party changers in 168 of 235 suburban counties AP examined — 72 percent — over the last year, compared with the last years of the Trump era."

Suburban counties in states like Ohio, North Carolina, Pennsylvania, Florida, Virginia, and Iowa all show a dramatic move away from Democrats and toward Republicans.
Back in December 2020, FiveThirtyEight observed that Biden was able to carry Michigan, Wisconsin, and Pennsylvania in the 2020 presidential election "by improving on [Hillary] Clinton's margins in predominantly suburban and exurban counties around big cities like Detroit, Milwaukee and Philadelphia, where more white voters with a college degree backed the Democratic presidential ticket — a trend that was true across the country."
Now that trend seems to have reversed course, even in traditional Democrat strongholds like suburban Denver and L.A.
"Biden and Democrats are woefully out of touch with the American people, and that's why voters are flocking to the Republican Party in droves," RNC Chair Ronna McDaniel told the AP, and "American suburbs will trend red for cycles to come" as a result.
With Election Day just over four months away, the momentum seems to favor Republicans. High gas prices, the baby formula shortage, drag queen story hours, and now the Dobbs decision from the Supreme Court, which has overturned Roe v. Wade, are all important socio-economic issues that Republicans can hammer home on the campaign trail.
Just as protracted school closures and the hostile treatment of parents at local school board meetings ushered in astonishing Republican victories in 2021 in purple states like Virginia, opposition to drag queens in schools and late-term abortions could help secure Republican victories around the country in 2022.
To that end, the GOP has already begun registering voters at gas stations in Arizona, Michigan, Nevada, and Pennsylvania to capture the anti-Biden/anti-Democrat mood and channel it toward stronger GOP turnout in November.
Though Biden won't face electoral opposition until 2024, Democrat control of the House and Senate remains vulnerable. If suburban voter frustration continues, Republicans may retake control of Congress in just a few short months.