Report: Americans bear $20 billion burden yearly for the millions of illegal aliens who've stolen across southern border since Biden took office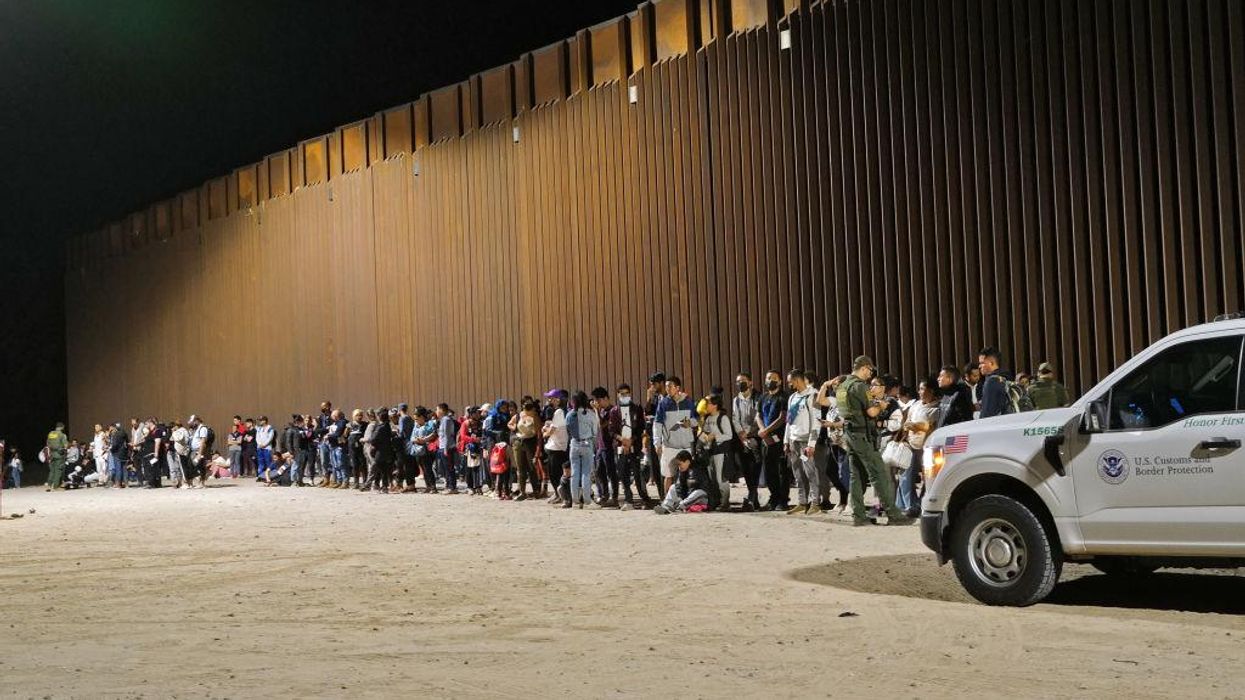 Nearly 5 million illegal aliens have crossed the border since President Joe Biden took office. So far this year, of those encountered at the southern border, over 500,000 illegal aliens have been released into the interior of the country by Border Patrol. In addition to depressing the wages of low-skilled American citizens, committing crimes beyond their initial breaking of American immigration laws, and potentially undermining the integrity of elections, illegal aliens also are costing U.S. taxpayers a great deal of money.
A new study published by the Federation for American Immigration Reform determined that to provide for the needs of those criminal non-citizens who have entered the U.S. under Biden, taxpayers must carry the burden of an addition $20.4 billion every year.
FAIR noted that this annual figure is not included in the estimated $140 billion per year that taxpayers are already weighted with, which compensates for the provision of services and benefits to the "longer-term" illegal alien population.
Not including those who slipped past Border Patrol, there were 1,734,686 border encounters in 2021, and so far this year there have been a record-breaking 1,946,780 border encounters. Accounting for removals and Title 42 expulsions, FAIR found that nearly 2.3 million illegal aliens have remained in the country's interior since January 2021.
FAIR arrived at the $20.4 billion figure after multiplying the estimated number of illegal immigrants who have recently entered by a conservative cost estimate of $9,232 per illegal alien per year.
Dan Stein, president of FAIR, suggested that this money could alternatively "address some very important needs of the American public, instead of covering the costs of the surge of illegal migration triggered by this administration's policies."
FAIR looked at how else this money could be spent and determined that this money might otherwise have been used to:
provide every homeless veteran in America $50,000 per year for ten years;
give every family earning $50,000 or less a $410 grocery voucher;
provide Supplemental Nutrition Assistance Program benefits to over 7 million additional needy American families;
hire more than 315,000 police officers nationwide to combat rising crime; and
complete construction of the majority of the southern border wall.
Although the price tag on unchecked criminal migration is high, it is likely to run higher.
If the Biden administration's spring decision to end Title 42 —
currently in legal limbo
— goes into effect, the burden on taxpayers will only increase. Title 42, a policy introduced during the Trump presidency, enabled border authorities to quickly throw out non-citizens who had entered the U.S. illegally.
In July, Border Patrol Chief Raul Ortiz went on record noting that an internal Border Patrol emergency memo instructed agents to release illegal aliens straight into the U.S. interior upon Title 42's official elimination. The reasoning: When the policy is ended, there will be such an overwhelming number of illegal aliens surging across the border that American authorities will not have the means to stop, detain, and process every individual.
When Title 42 falls either by court decision or by the CDC's decision to let it expire, 18,000 illegal aliens are projected to cross the border daily. At that rate, over 6.5 million would cross over in the course of a year. Given FAIR's per-alien cost estimate of $9,232, this will add $166 million to American taxpayers' annual illegal alien tab every day.
Earlier this year, Republican National Committee spokesman Nicole Morales told Fox News Digital, "Joe Biden and border czar Kamala Harris have overseen the worst border crisis in DHS history and are actively making it worse by ending Title 42."
Vice President Kamala Harris does not, however, perceive this massive influx of illegals to be a problem. Over the weekend, Harris appeared on NBC's "Meet the Press," where she claimed, "The border is secure."