New York Democrats unveil grand plan to circumvent Supreme Court and gun rights
---
July 1, 2022

/

The Blaze

/

News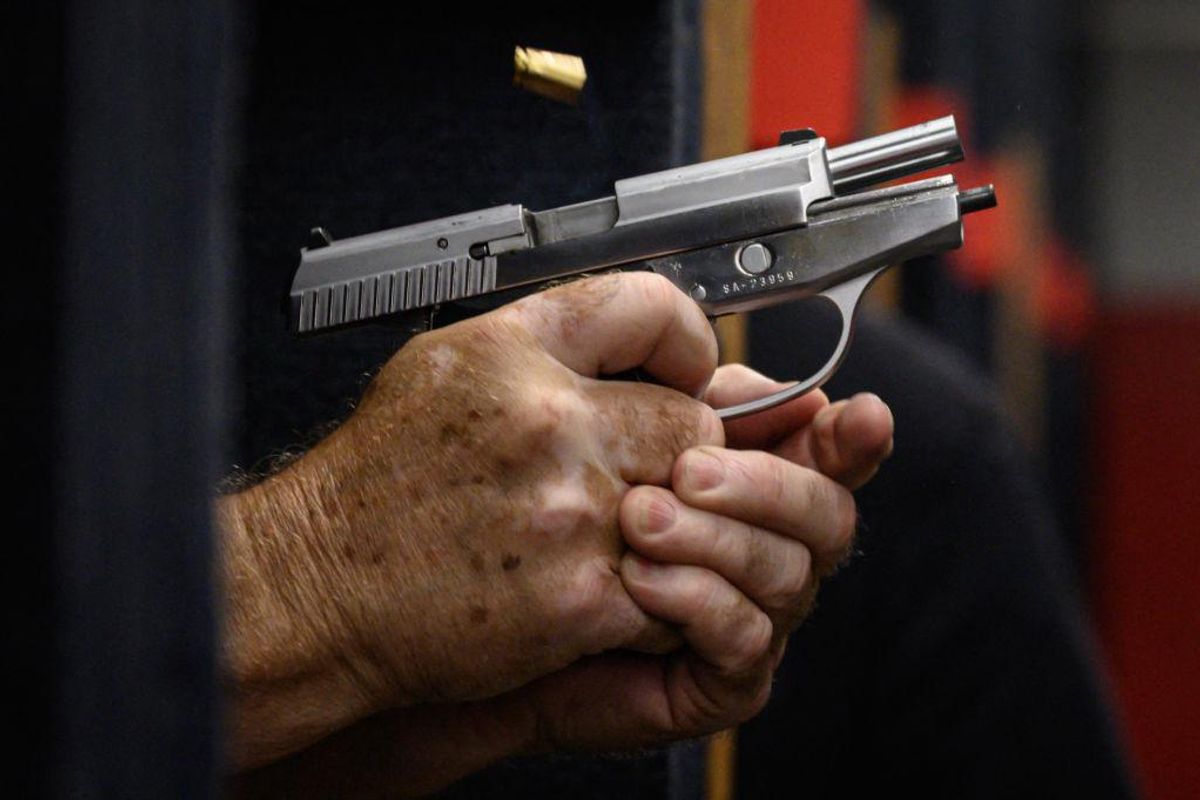 New York Democrats introduced legislation Friday that would ban licensed gun owners from carrying concealed weapons in a "sensitive location," including Times Square, on mass public transit, in schools, polling places, and government buildings, ABC News reports.
The bill is an attempt by lawmakers to, in the words of Democratic Gov. Kathy Hochul, "go right up to the line" in terms of legally permissible gun regulations after the Supreme Court struck down a state law that restricted who may obtain a concealed carry license last week.
In a 6-3 decision, the court said that a century-old New York law requiring gun owners to show "proper cause" to carry a concealed weapon outside their home was unconstitutional. The ruling effectively ended "may issue" concealed carry license regimes, guaranteeing that states "shall issue" concealed carry licenses to firearms owners who apply for them.
Democrats decried the court's decision and immediately began plotting ways to circumvent the Second Amendment. They have settled on laws designating "sensitive places" where citizens may not carry weapons — essentially creating gun-free zones in places including the subway, trains, buses and ferries, government buildings, houses of worship, schools, libraries, public playgrounds, public parks, zoos, homeless shelters, and polling places, according to ABC News.

Hochul said Wednesday that Democrats will not "cross the line" drawn by the court, but vowed to "do whatever we can to protect New Yorkers." She called for a special session of the legislature to adopt new gun control laws.
The bill put forward Friday would also ban carrying firearms on private property by default, unless the property owner installs signage permitting guns or has otherwise expressed consent to guns being permitted, ABC News reports.
There are exceptions for law enforcement, peace officers, active-duty military personnel, and security, who would be allowed to carry guns in sensitive places. Also, anyone engaged in lawful hunting may carry guns in sensitive locations.
A violation would be a felony offense.
New York lawmakers also want to set up two databases to track gun owners.
The first would be a statewide license and record database to be created and maintained by police and checked each month for accuracy and to verify whether a person is a valid license holder. These records would be checked against records for criminal convictions, criminal indictments, mental health, extreme risk protection orders (granted by the state's red-flag law), and protection orders.
The second police database would track ammunition sales. Firearms dealers would be required to keep records of all their transactions involving guns and ammunition.
Democrats insist their legislation would survive a challenge on constitutional grounds.
"We're continuing to have serious discussions, because the implications are hard to overstate," state Sen. Zellnor Myrie told the NY Daily News. "We want to ensure we're doing this in a constitutional way, in a way that comports with the court's opinion."
But gun rights activists like Aaron Dorr, the executive director of the New York State Firearms Association, were skeptical.
"She's telling business owners how they need to conduct their business if they want to stay open. These are unconstitutional mandates, and I think it'll be struck down by the courts," Door told WNBC-TV.