Republicans move to impeach leftist Philly DA Larry Krasner for being soft on crime, allowing 'chaos' in streets: 'He's completely lost his mind'
---
June 14, 2022

/

The Blaze

/

News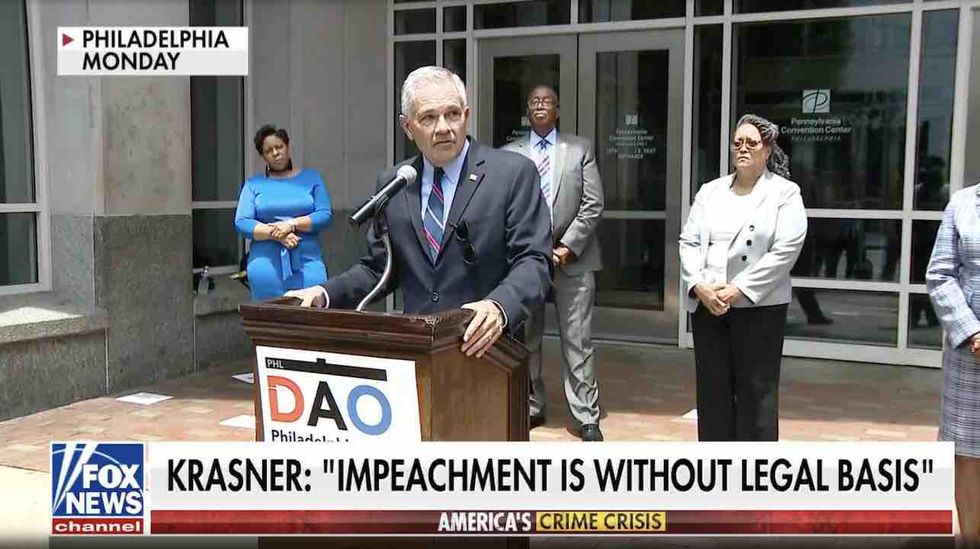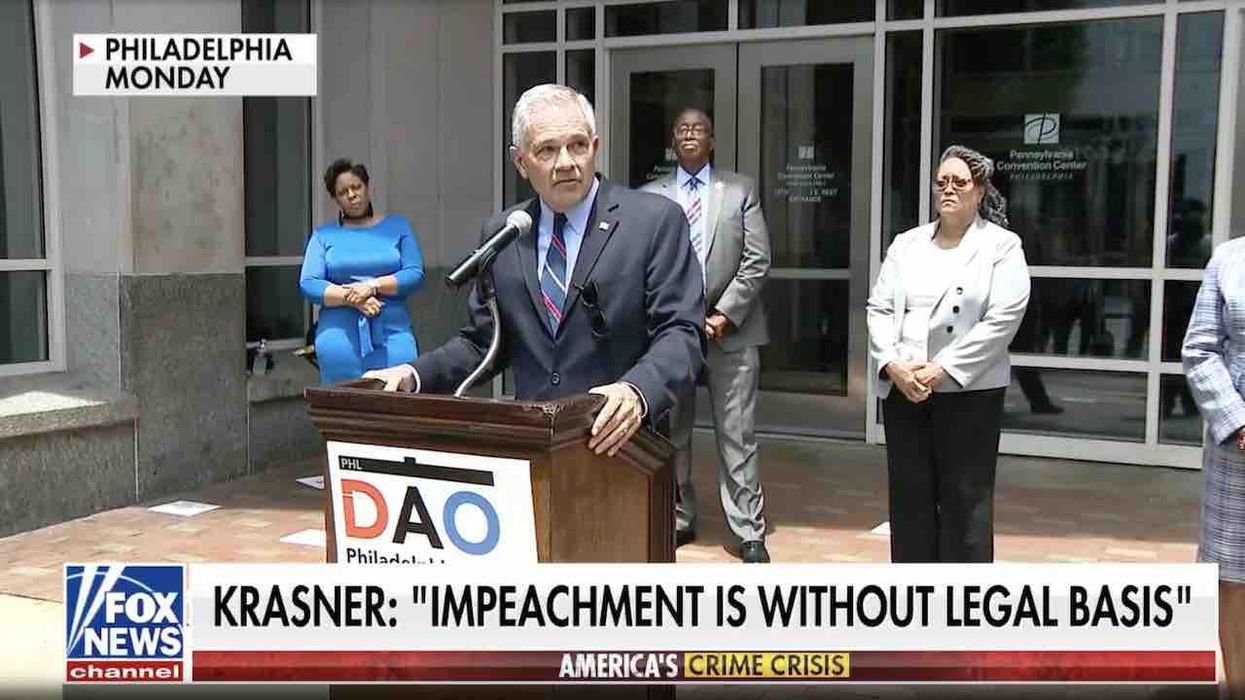 Republican state lawmakers in Pennsylvania have moved to impeach far-left Philadelphia District Attorney Larry Krasner for being soft on crime and allowing "chaos" to reign in the streets, Fox News reported.
What are the details?
State Reps. Tim O'Neal, Josh Kail, and Torren Ecker introduced articles of impeachment against Krasner on Monday, and the trio on Tuesday morning told "Fox & Friends First" co-host Todd Piro that it's been a long time coming.
"We want to highlight the dereliction of duty that we've seen from this district attorney," Kail said. "Lives have been lost, property has been destroyed, and really families have been crushed. Enough is enough. And we need to do something, and we need to get back to the basics in this commonwealth and in this nation ... really, we need to get back to law and order. Chaos has had too much of a reign in Philadelphia, and it's time to stop it."
While Krasner called the impeachment effort "unconstitutional," the cable network said, the lawmakers insist it will garner support from Democrats, too.
"It certainly isn't an easy process, and it's an extraordinary step," O'Neal told Fox News. "But we're confident that this is going to be a bipartisan effort. Larry Krasner's failures as a district attorney in Philadelphia are well known and very public."
During the interview, a six-month-old clip was played of Krasner saying, "Basically, we don't have a crisis of lawlessness, we don't have a crisis of crime, we don't have a crisis of violence."
Ecker was blunt, saying the left-wing district attorney isn't operating in reality.
"He's completely lost his mind," Ecker noted to the cable network. "The people of the city aren't backing him. Former leaders of the city, current leaders of the city, have called for … him to step in and start prosecuting crimes."
Piro asked if the successful recall of former San Francisco District Attorney Chesa Boudin — cut from the same progressive cloth as Krasner — influenced the decision to begin the impeachment process against Krasner, and O'Neal said it was "certainly a factor."
He added that there is a "movement of progressive district attorneys failing to enforce the law" across the nation, and that since there are no recall elections in Pennsylvania, impeachment is the way forward.
The lawmakers also launched a "Stop Krasner" website that details their issues with Krasner.
Anything else?
Here's a look at what else Krasner's been up to: