Whoopi Goldberg lies about Clarence Thomas and persists in ignorance when confronted with the facts
---
July 20, 2022

/

The Blaze

/

News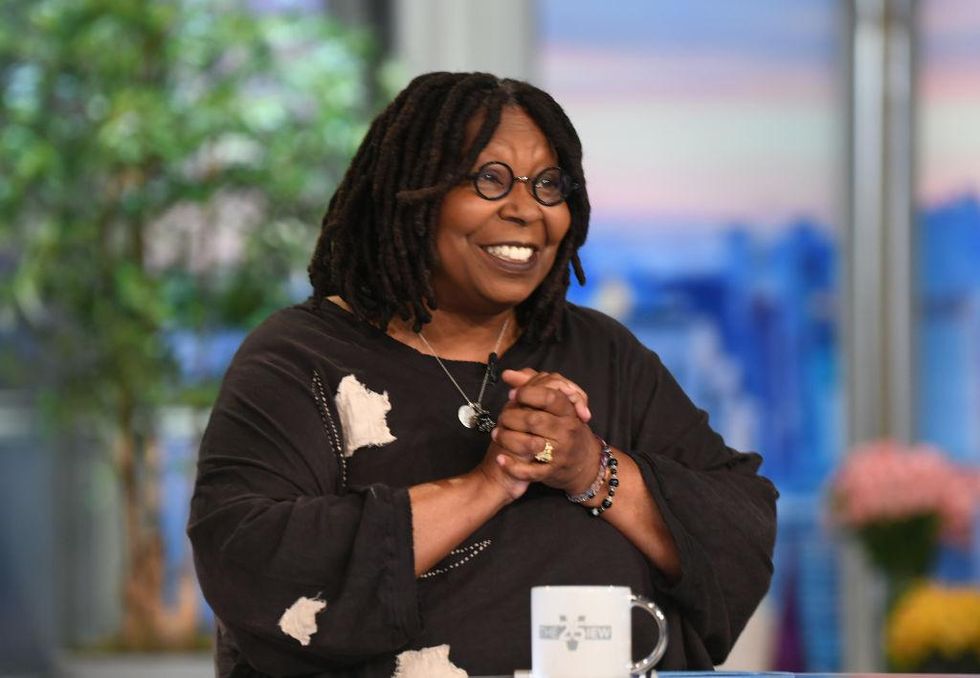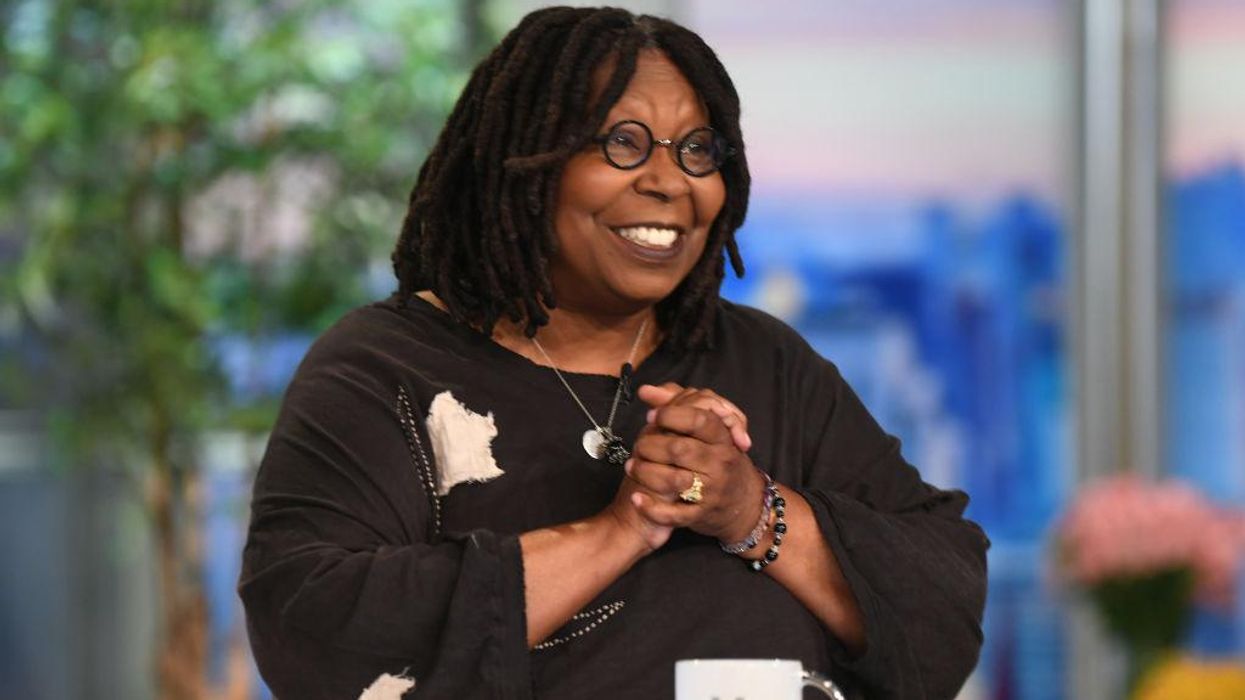 Whoopi Goldberg lied repeatedly and outrageously Wednesday morning on "The View" when she asserted that Supreme Court Justice Clarence Thomas has called for an end to interracial marriage.
Despite pushback from her co-hosts, Goldberg stubbornly insisted that Thomas "brought up" taking away the right that people have to marry someone of a different race or ethnicity in his concurring opinion for the Supreme Court's Dobbs v. Jackson Women's Health Organization decision. She made her comments during a discussion on the Democratic message for the upcoming midterm elections after the Supreme Court overturned Roe v. Wade and ended the constitutional right to abortion.
"What the Democrats seem to be running on is also protecting everyone's rights," Goldberg said. "Regardless, whoever you love or whoever you're married to, if you're married — I don't know — but they're trying to make sure that the rights you are so easily, you know, able to give away ... we're trying to hold on and say, actually you can't do that. Especially for a lot of folks who are also married interracially, which is coming up, you know bobbing its ugly head around."
Joy Behar interjected, pointing out that Thomas, a black man who is married to a white woman, "is not gonna move on that one."
"Well, let's find out. He's the one who sort of brought it up," Goldberg claimed.
"Well, he didn't bring that one up," Behar responded, but Goldberg ignorantly insisted "yes he did!"
\u201cWhoopi Goldberg falsely claims the Supreme Court is looking to abolish interracial marriages and that Justice Clarence Thomas is leading the charge.\n"Yeah, he brought that one up," she ignorantly declared. "Yes, he did! Yes, he did!"\n#ABCStandards\u201d

— Nicholas Fondacaro (@Nicholas Fondacaro) 1658329762
Sunny Hostin, a lawyer, went to Thomas' concurring opinion for Dobbs to clear up what he actually said. The justice agreed with the majority's argument that Roe was wrongly decided because the text of the Constitution is silent on abortion and the right is neither "deeply rooted" in the nation's history nor an essential component of "ordered liberty." But while the majority explicitly stated, "Nothing in this opinion should be understood to cast doubt on precedents that do not concern abortion," Thomas would have gone further.
He wrote that the court should "in future cases ... reconsider all of this Court's substantive due process precedents, including Griswold, Lawrence, and Obergefell." The cases Thomas cited established a constitutional right to privacy that broadly protects contraception access, sodomy, and gay marriage, respectively.

Importantly, Thomas did not write that these cases were wrongly decided. He took issue with the legal principle of substantive due process, which has been used by courts to establish protections for rights that are not explicitly mentioned in the Constitution. Thomas called this principle "an oxymoron" that "lack[s] any basis in the Constitution," and said the reasoning of the cited cases should be reconsidered using other legal principles.

Hostin did not mention Thomas' argument regarding substantive due process, but she did point out that the justice did not suggest reconsidering Loving v. Virginia, the landmark civil rights case that declared laws banning interracial marriage unconstitutional.
Nevertheless, Goldberg persisted.
"I'm telling you, when he spoke about all the things that could go, this was one of the things he brought up," she wrongly asserted.
After a cut to commercial break, Goldberg doubled down on her false claim.
\u201cComing back from a commercial break, Whoopi doubles down on her lie.\u201d

— Nicholas Fondacaro (@Nicholas Fondacaro) 1658329762
"This is what Clarence said, he said is concurring opinion is 'we should reconsider all of the court's substantive due process precedents, including Griswold'' ... and then he went on to name them," Goldberg said. "When you say 'all', I think you're talking about 'all' and you're not playing."